**The NEXT Creatively Fit Coaching Certification begins September 28th, 2019.**
"Hi! This is Whitney Freya! Allow me to shower you in the 'left brain' information so you could see EXACTLY how this program works and HOW you can count on making money as a Creatively Fit Coach. Here you go!"
You are feeling the call and now you are interested in more specifics. Here you go!
HOW IS THE TRAINING ORGANIZED?
The training is organized into FOUR Levels. Level I is Vision Quest where we journey through the four elements as they relate to the Creatively Fit Personal Painting Practice.
AIR is where we explore the mental realm, old stories around creativity, the distinct personalities of the left and right hemispheres of our brain, and how as a Life Artist you can create NEW empowering beliefs by sending your thoughts towards that which you desire.
In FIRE you learn how to teach ANYONE how to start a Personal Painting Practice using my Painting Made Easy Process. Anyone who wants change in their life will need to ignite the spark that is their creative nature. Let's fan the flame, shall we?
In WATER we dive underneath the surface into the unconscious and explore the language of sacred symbols, increase your intuition and learn the powerful lesson of detachment by painting symbols over and over the same canvas!
Then, in EARTH, you experience a 13-Prompt Magical Manifestation Painting in which you "plant the seeds" that you want to grow into the art that is your life. There are workshop outlines and specifics about how to use Vision Quest as a coaching process. You can use each element, AIR, FIRE...as a separate workshop or coaching module. You can also create your own workshops and coaching processes inspired by what you learn. There is as much or as little structure as you like!
I also share this info in this video....
After GROUNDING our new creative practice in Mother eARTh, we CHARGE by expanding up and into the infinite nature of who you are as a creative being. In Level II you experience Super Soul Flow, where painting and meditation dance to elevate your spiritual journey to new levels of creative confidence.
In each of the 8 lessons, you experience guided meditations and there is an extensive workbook that you use alongside the content (and in the future with your clients) to explore new and expansive creative principles.
You paint on a large canvas, adding to it after each meditation and finally painting your WINGS!
GROUP CALLS and 1-on-1 COACHING CALLS for Levels I & II
During Level I and Level II of this training, we will gather for Group Calls on Zoom SEVEN times! You will also receive TWO 1-on-1 Coaching Calls. All Group Calls are recorded.
PRIVATE FB GROUP
There is also a private FB group just for your training group. This group is super active and dynamic.
There are approximately 15 to 20 precious souls in each training and you become a powerful community supporting and learning from each other.
Whitney and Angela are both super active moderators and if you miss a Group Call you share here and stay connected.
There is also a LARGE Private CCFC Group that you get to be a part of for life!
This tribe is always there for you with any questions, advice, examples, support, etc. We gather annually or every other year for super fun CCFC Only Retreats and there is ongoing training offered as well.
There are NO monthly fees to be a Certified Creatively Fit Coach or to have access to this community.

LEVEL III of the training is the NORTH STAR MASTERMIND
This is a 3-week process where we take a step back, receive the "golden thread" that has guided your creative journey and choose the "conversation" you want to have with your clients and your audience.
Whitney Freya LOVES and honors everything that YOU bring to this training and guides you into the most IN FLOW way to market and grow your new, income producing, inspiring business.
There are THREE Group Calls during this time. SO FUN!
You also will teach a Rise Above Painting Workshop this month and start earning money during the training! You will be provided with everything you need and lots of coaching to experience the joy of igniting others' creative spark!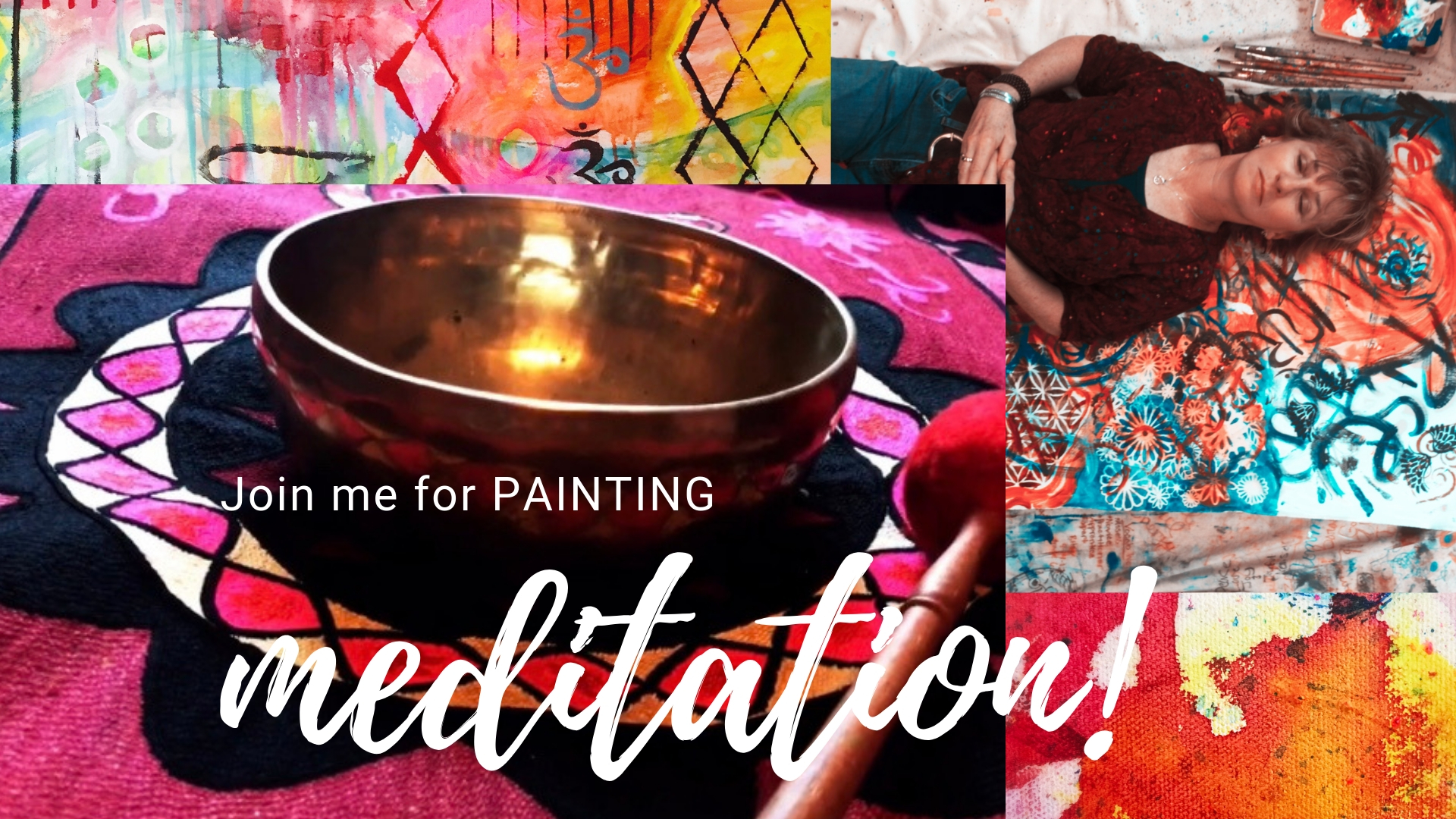 Level IV is the SIX MONTH BIZ COACHING
Once we complete Level III, you will fill out a questionnaire that lets us know your intentions and goals for how you want to turn around and share your training with others.
Whether it is to expand your existing coaching business, your business as an artist, or a brand new professional expression, you receive a tailored 6 month plan that outlines all aspects (marketing, online presence, uplevel offers, etc.) of what you want to create.
Then, during the 6 months you enjoy two 1-on-1 calls and 3 Group Calls (one per month alternating months) to hold you accountable, provide ongoing support, ideas, and guidance.
**NEW** The complete Creatives Making Money Course is now part of Level IV
During the 6 month biz coaching, you will complete the 30-prompt Creatives Making Money Program that is the co-creation of myself and my "CEO" Dawn Sinkule. Up until I started working with Dawn, I did not have the bandwidth or the capacity to provide this level of business training. By the end of the 30 prompts you WILL be earning new income from this training!
I want you to make money through sharing your heART and the practices you learn in this training because THE WORLD NEEDS IT NOW more than ever!!!
HOW MANY PEOPLE ARE IN THE TRAINING GROUP?
There are 15 to 20 people in each training group. Whitney Freya is VERY high-touch and the connection amongst the group is tremendous. Just watch any of the testimonial videos on THIS PAGE to see how lit up CCFC are about the tribe!
IS THERE A MARKET IF WHITNEY IS ALREADY TEACHING THIS CONTENT?
Think of how many life coaches there are in the world and how many different varieties of coaching there are.
Creatively Fit Coaches bring to their businesses and clients there own background and experience.
Some have worked in corporate and are passionate about how their left brains LOVED getting Creatively Fit.
Some CCFC are yoginis and bring the creative practice into their yoga practices and their yoga students into their Creatively Fit Programs.
Some coaches are passionate about helping their clients through fear, while others emphasize increasing your intuition.
YOU will attract clients unique to YOU because your story and your experience up until now will resonate with others and your story is different from Whitney's or Angela's or the other CCFC.
You receive a lot of coaching around how to take your experience up until now and allow it to be expanded by what you learn in this training.
Likewise, you do not have to start from scratch! You can get started RIGHT AWAY using Whitney's online programs as content for your own online offerings. Whitney has coaching programs and workshop outlines, graphics, etc. all ready for you to use right away.
Your passion will overflow and others will see that and respond! We need the world to take back their creative power because we want to create change on ALL levels, right? Join the Creatively Fit Coaching Tribe to be a part of this mission.
Thank you for all you create in the world. A'Ho. Whitney Freya and the CCFC Tribe
This training will also include the Shamanic Painting Training.
I was called to create a pathway for others to share the powerful, transformational & manifesting power of art through a Personal Painting Practice when a woman from Nigeria emailed me in July 2010.
It was not logical. It did not make sense...and I followed the energy.
Now, 7 years + 250+ Creatively Fit Coaches later, this tribe and this certification program is the GREATEST GIFT I have received.
Together, we journey through the eARTh elements and weave our entire being into the abundance and creativity of Mother eARTh. You paint at least 16 paintings, immerse yourself in the language of sacred symbols, and learn techniques and processes you can use yourself and teach others to focus your powerful imagination on WHAT YOU DESIRE TO CREATE into the art that is your life.
Then, we experience and get to know our own SUPER SOUL FLOW. Through guided meditation and PAINTING meditation you connect + charge to the YOU that is infinite.

You are a LIFE Artist.
We are all remembering now.
If you feel the call, please reach out to me at connect(at)whitneyfreya.com to learn more. Space is limited. 30 Life Artists will gather for this program starting September 28th, 2019.

A'Ho,