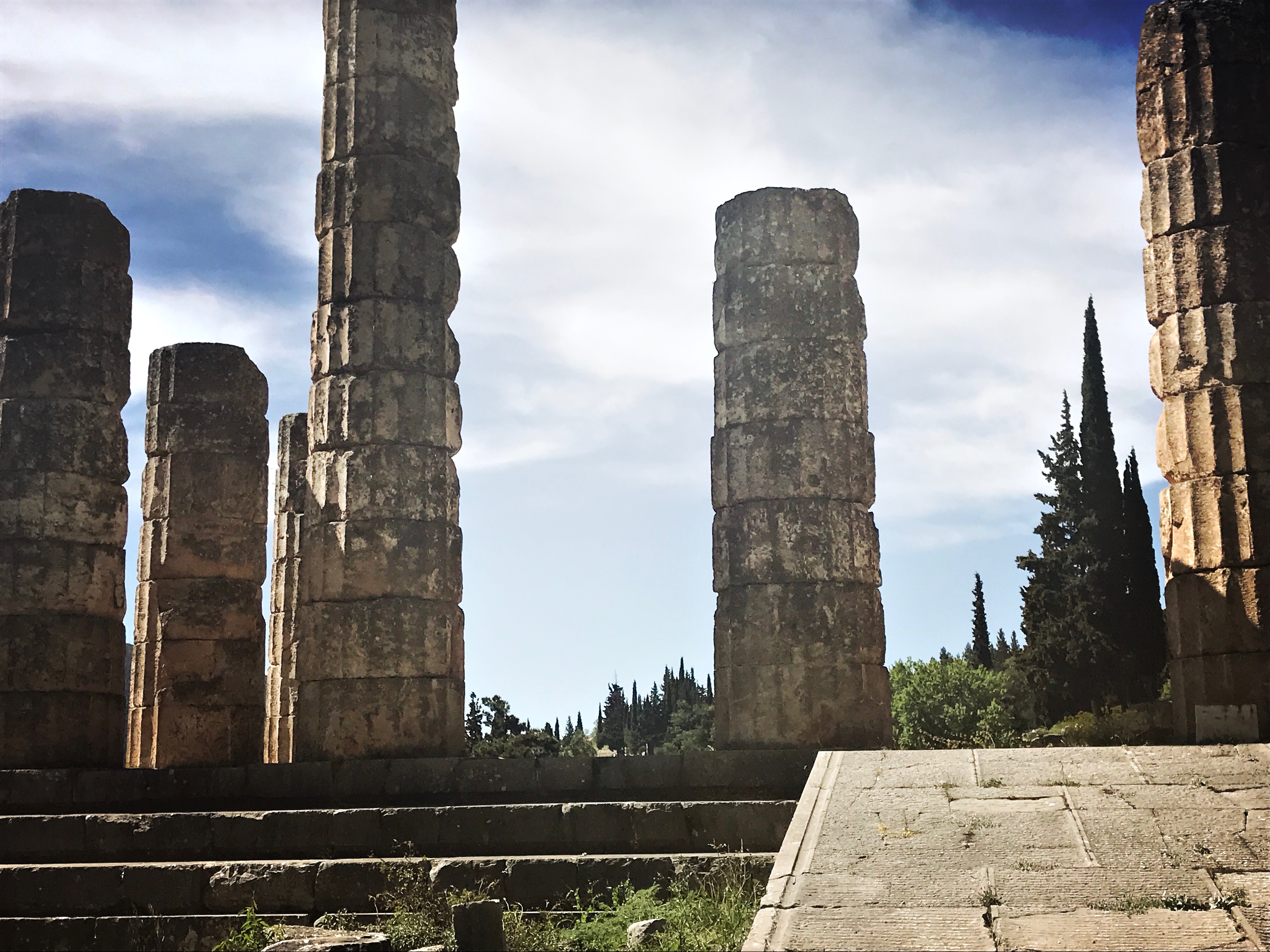 DAY 2 We Travel to Delphi
We were all excited to make the 3 1/2 hour trip to the Oracle of Delphi.
This is the historical spot where, in ancient Greek times, people would travel to receive guidance from the Oracle of Delphi, the priestess or the Pythis, the high priestess at the Temple of Apollo (pictured here above and below).
As we drove, just 3 1/2 hours in modern day with a car, I was struck at the pilgrimage this trip would have been back in the day. Thinking symbolically, which I love to do, I imagined that for any of us to access our own deepest wisdom, our own inner Oracle, that it takes a break from the routine, an immersion into a different "landscape," whether physical or purely energetic (it could just mean spending a half day in your bedroom painting and meditating, or hiking to a waterfall or through a forest). It is this diversion from our "normal" that can create the right conditions for us to receive new clarity or insight.
As we approached Delphi, we wound our way up and up. Hmmmm...
Again, thinking symbolically, we were raising our elevation.
The temple was built on the side of a mountain.
Raising our elevation sounds an awful lot like raising our vibration.
So, to journey to our own "temple" to access our own "inner Oracle," what we need to do is get out of our familiar spaces and raise our vibration.
THAT'S why temples are built on hills and mountains--to symbolize in the physical world what we can also experinece in the realms of energy and consciousness! Ah-hah!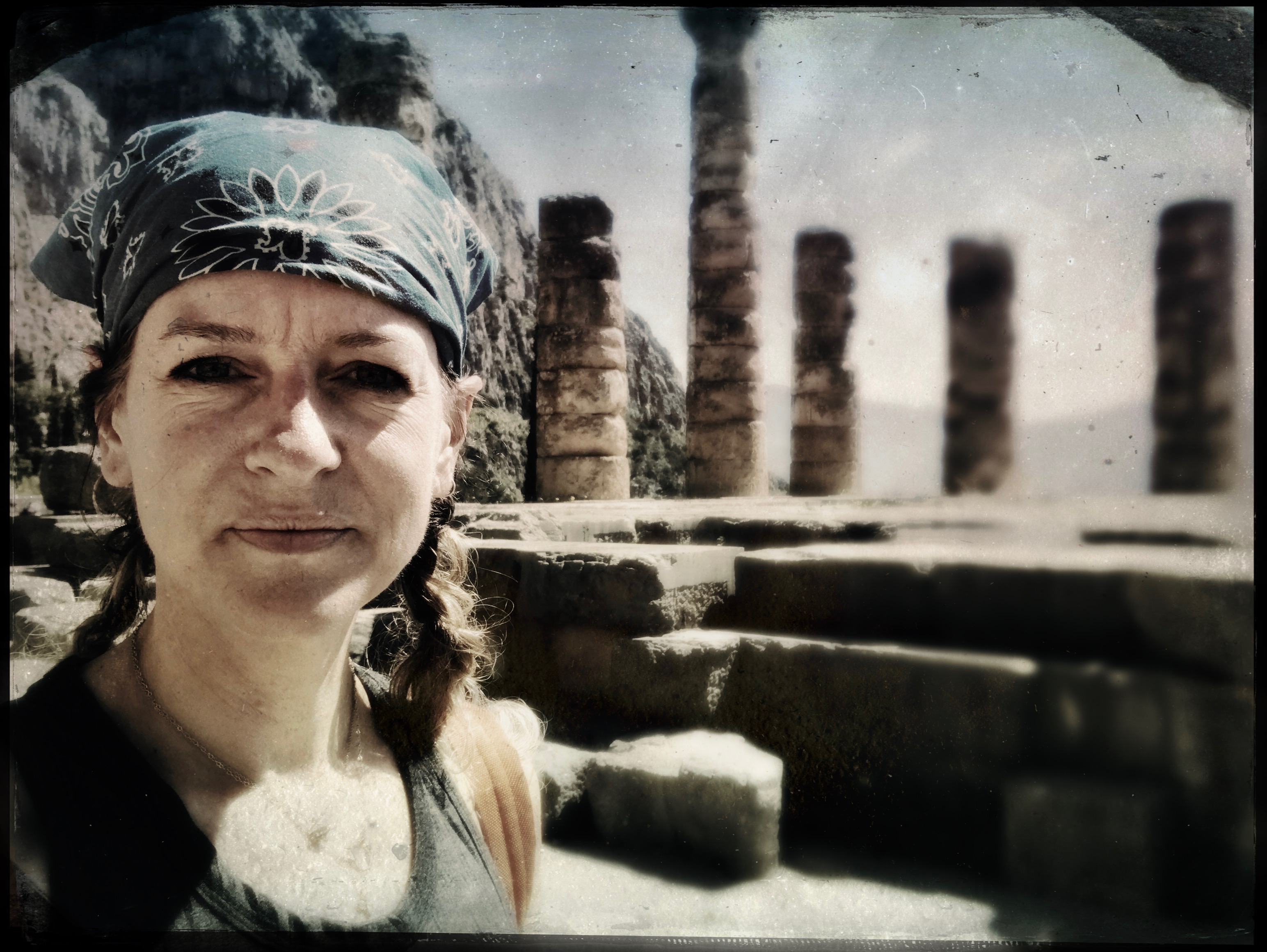 My intention from the beginning was to allow GREECE to co-create this course with me.
As I stood in front of the Temple of Apollo, I heard an inner voice, as if from the High Priestess herself, "We didn't tell them anything they didn't already know."
I understood there that this Art Gypsy Greece Watercolor Experience was an invitation to you from your OWN High Priestess to make the journey to your own "TEMPLE" (your watercolor journal), to access your own highest wisdom (Oracle). You, we, have everything we need.
Kind of like Dorothy in the Wizard of Oz, we have always had it, we just didn't know and weren't taught what to do.
The exact PROCESS that we are going to use to access our own inner Oracle was revealed on the island of Ikaria...stay tuned for that ah-hah further into our journey.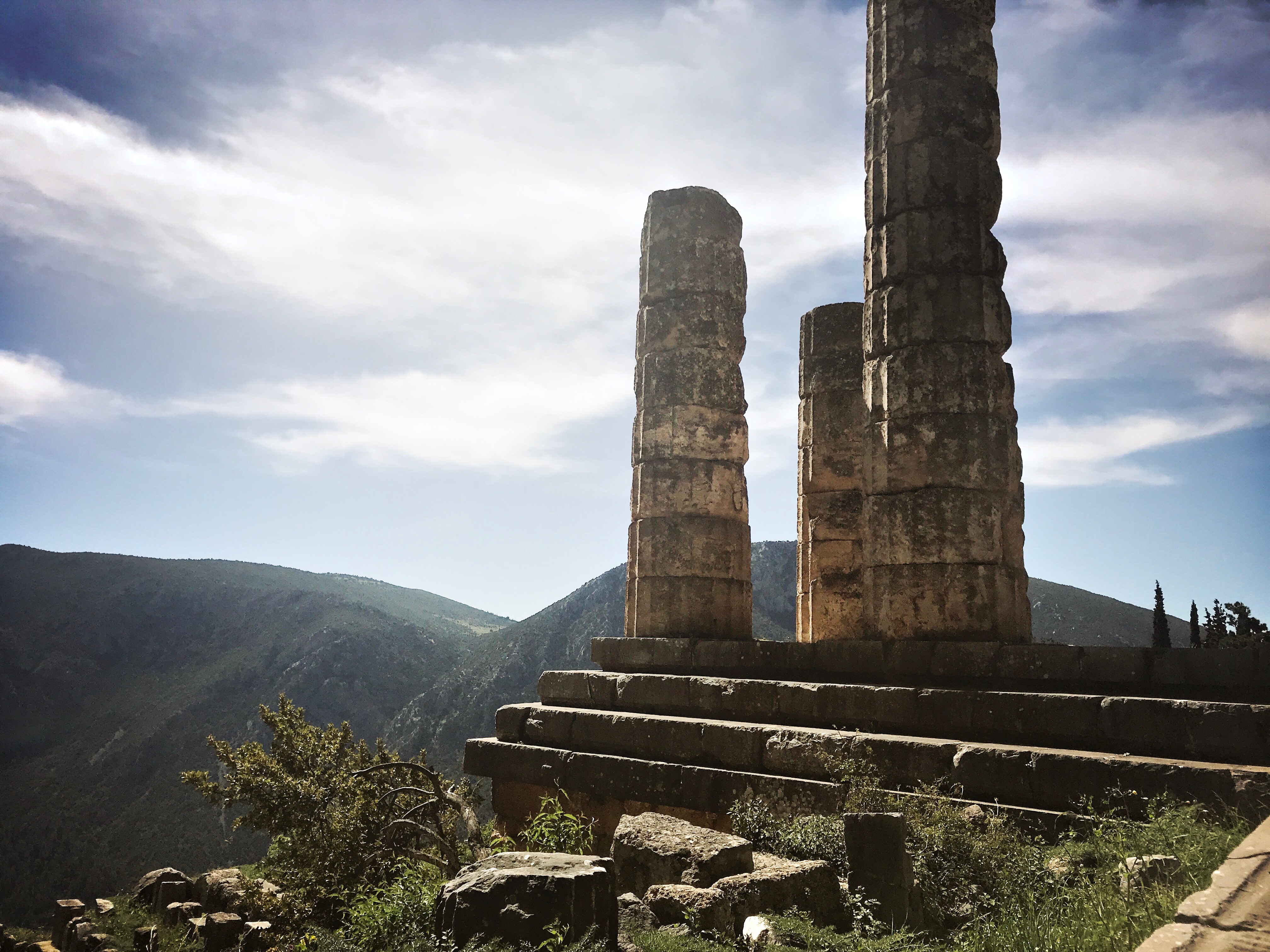 As I walked up the mountain, I was struck by a shade of divine ANGER!
The Temple of Apollo (reading from the sign posted at the spot) was built to Apollo, "god of music, harmony and light" and it "occupied the most important and prominent position in the Delphic Sanctuary." The first version of this temple was built in the second half of the 7th century BC!
It was built on the site of volcanic spring that emitted vapors that the Pythia, or High Priestess, would sit over to put her into a trance like state, from which she could deliver the oracles, or messages from Apollo himself--remember the god of music, harmony and light.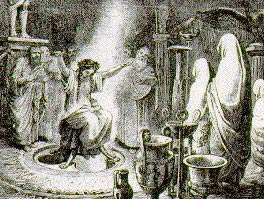 I took a moment to stand at the edge of this part of the Delphic Sanctuary and asked the Divine Feminine to guide us on this journey.
As I proceeded up the pathway, past other temples, arenas, and amphitheaters, I felt a sort of righteous anger bubbling up. It was as if I was looking at my surroundings through the eyes of the High Priestess.