EXAMPLES OF STUDENTS' BUDDHA PAINTINGS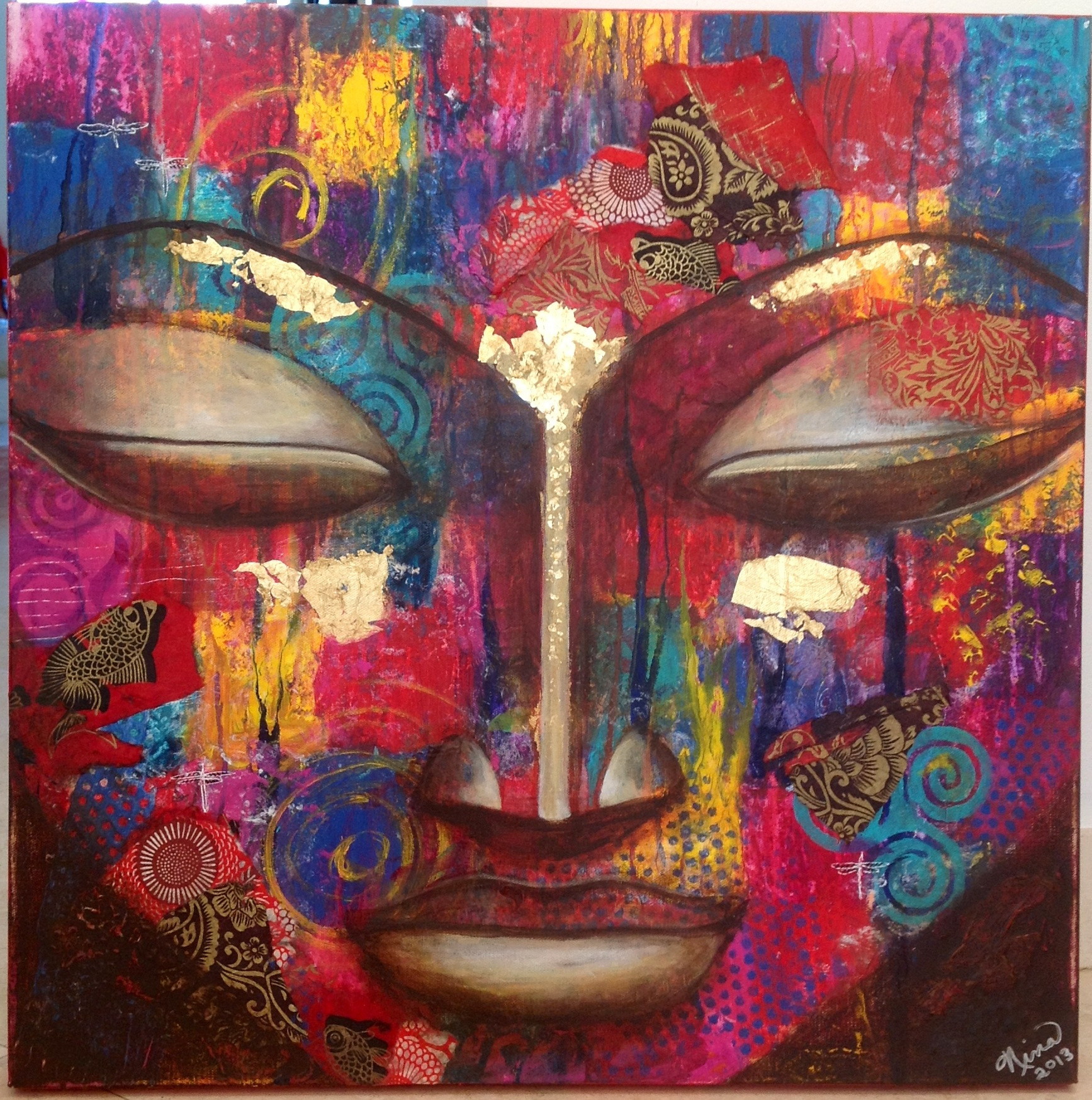 Above my Nina Mendenhall.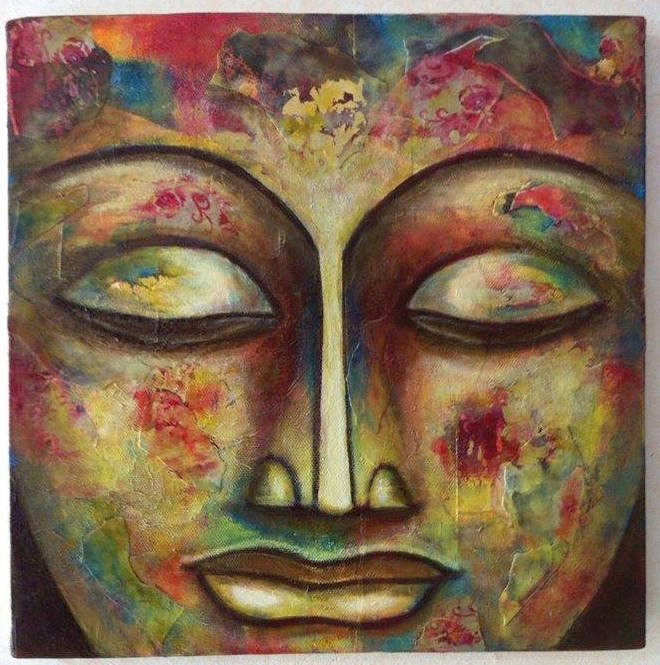 Above by Maryse Perdriat.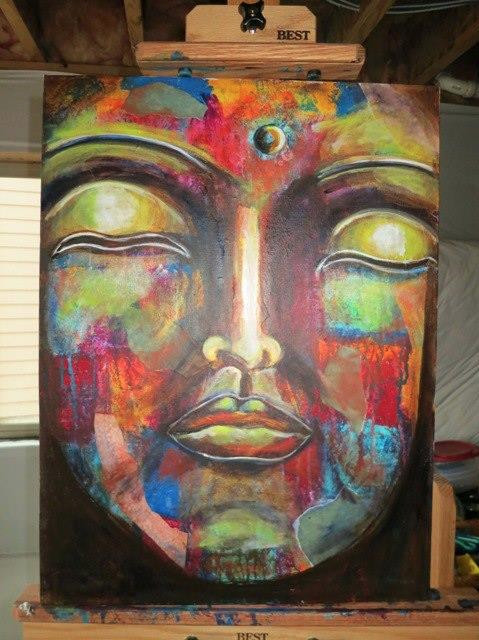 Above by Candice Hayden.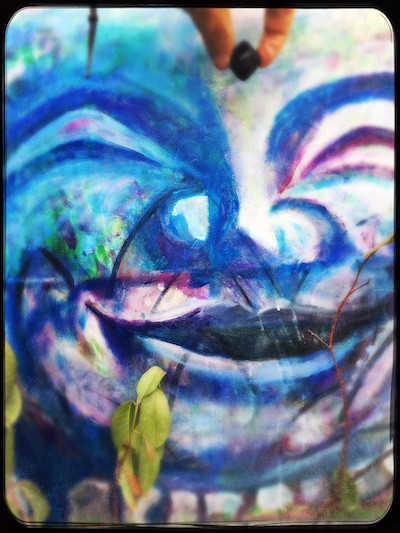 Above by Karen Adamski, ShamaMama and crystal healer. She has intuited two special *crystals for us to work with during this course. She is holding one of them, a Garnet, on the Buddha's third eye. She saw us all connecting energetically through this chakra as we painting Buddha this December!
*not included in course fee.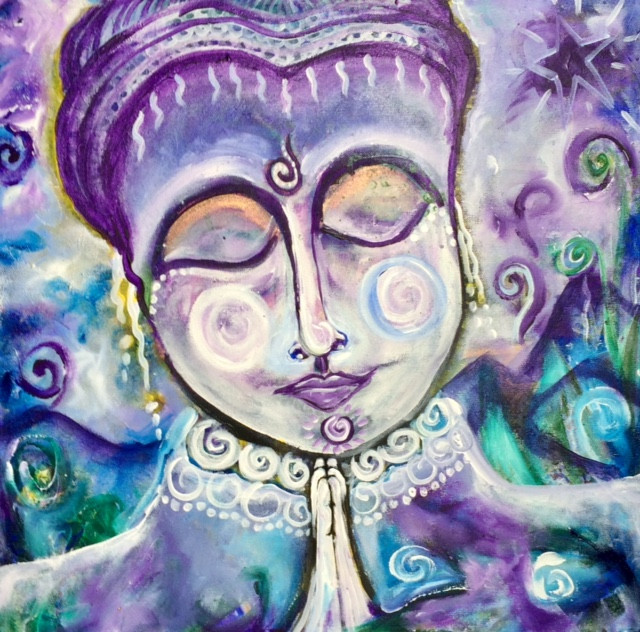 The above Buddha is by Peggy Rainville.

"Whitney has inspired me in many ways, from seeing things in a different way, recognizing messages in symbols and signs that show up everyday, to sharing the magic of painting with others. Painting Buddha solidified for me that painting as meditation is really powerful stuff. Thank you Whitney for all the light that you share with everyone! xo" ~ Peggy Rainville

YOU CAN paint Buddha!