This December we are all gathering in our collective "studio" and creating our OMMMMMM...
Join Whitney Freya and hundreds of compassionate creatives to paint your own Buddha painting!
Enjoy 8 instructional videos...joining Whitney "live" as she paints Buddha and guides you every brush stroke of the way!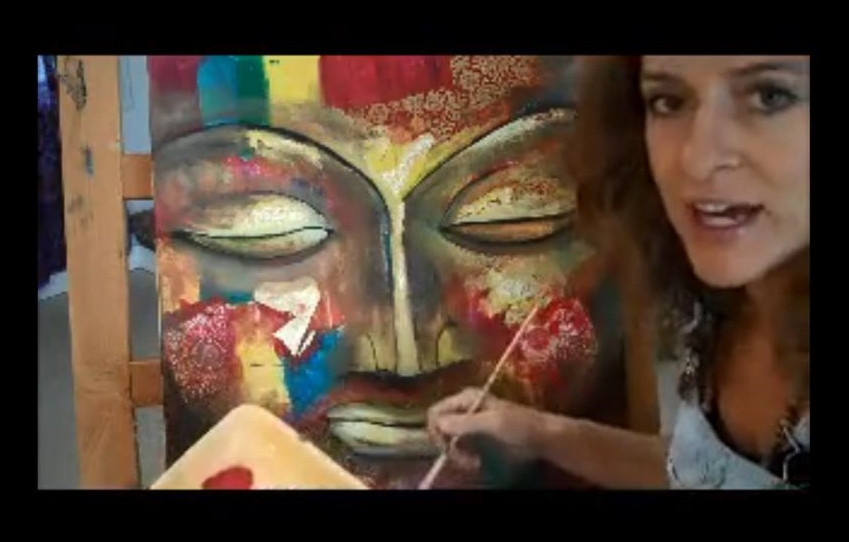 Also, learn Whitney Freya's version of the Buddhist TONGLEN Practice. Learn how you can surrender to any low vibration and transform it into LOVE that will ripple out around the planet! Oh, yeah!
When you join this December, you get to be a part of this FIRST EVER group painting Buddha together here in Whitney Freya's new classroom! AND you have lifetime access!
Past students have painted LOTS of Buddhas and even sold their paintings and Buddha commissions!
Whitney started painting Buddhas during a very challenging time in her life. ONCE SHE FELT how the energy of Buddha on the canvas seemed to bathe her in a whole new kind of PEACE...she painted A LOT of Buddhas!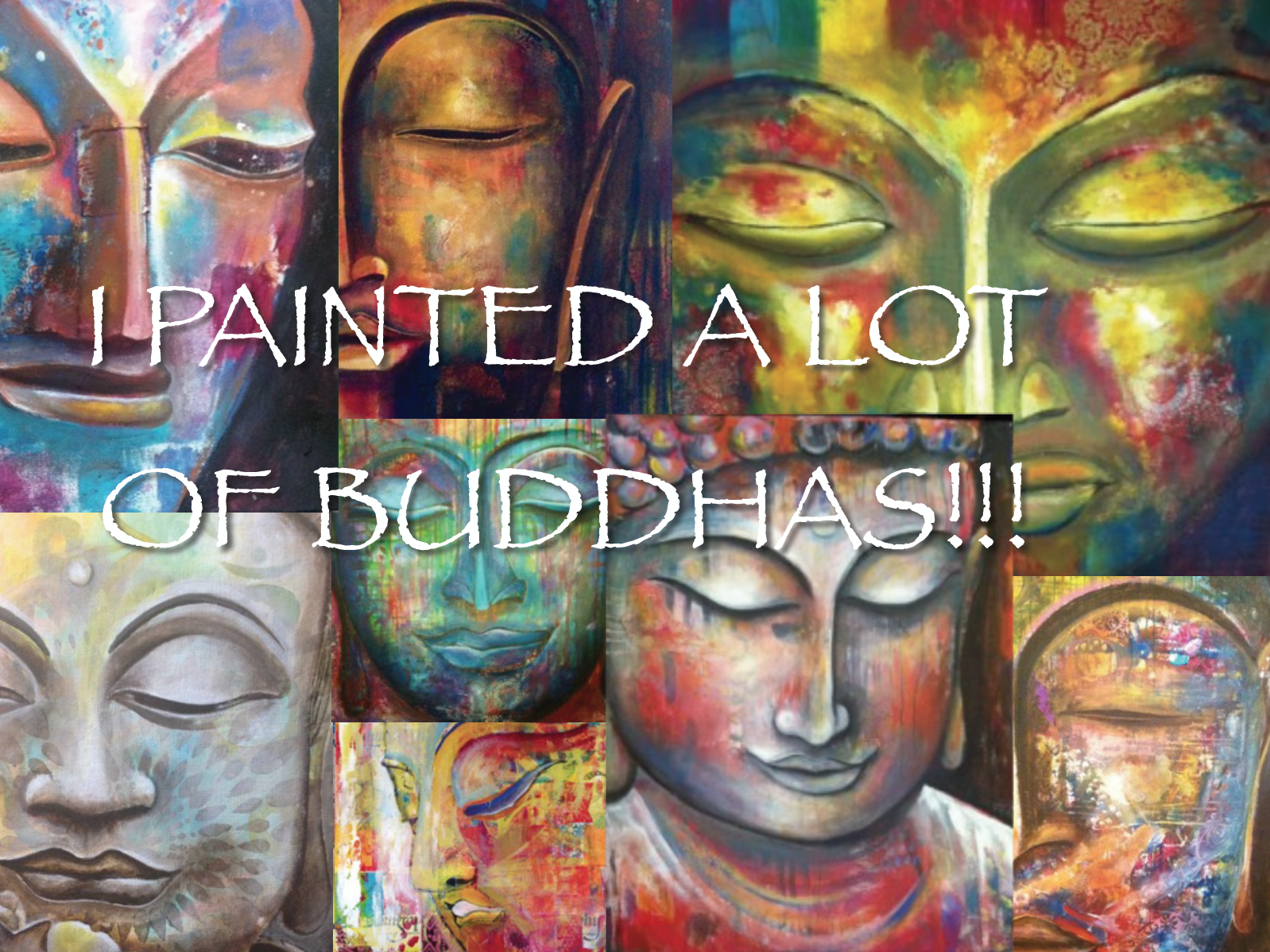 Now it's your turn!!! Let's get your OM on this December!